Hi,
I'm Garrett Strong with makemoneywelding.com
In this welding project I want to share with you how to weld projects as simple as this coat rack.
Simple welding project ideas like this can take you as little as 1 hour to do, and you can sell them for cash.
You may also enjoy these articles… "Quickly Learn To Weld Like A Pro – Even If You're A Beginner" and "How To Build A Simple Welding Jig".
Weld Projects: Follow Along To Build This Simple Coat Rack Project
To start with I was using the Longevity MIGWeld 140 for this welding project. I recommend this welder for beginners because it's good and very affordable.
Click Here To Buy The Longevity MigWeld 140
I started off with a piece of 24 gauge flat bar. I ground down the mill scale and cut the corner off with a cut off wheel to give it a nice design. I kept the ends flat.
I then cut 3 pieces of round bar (2 five inch pieces, 1 6 inch piece). I took the grinder and narrowed down the ends of the round bar.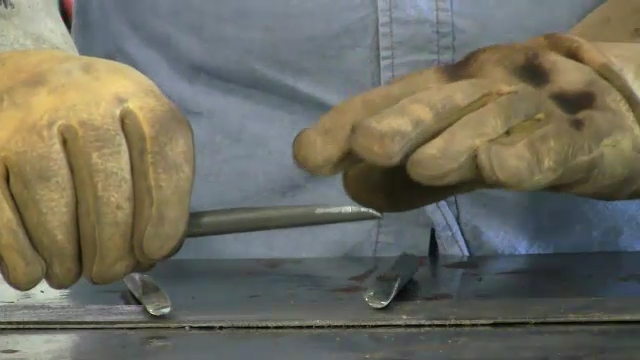 I put each piece of the round bar into my bending jig and made a bend.
I just inserted the round bar into the jig and bent it using a piece of pipe.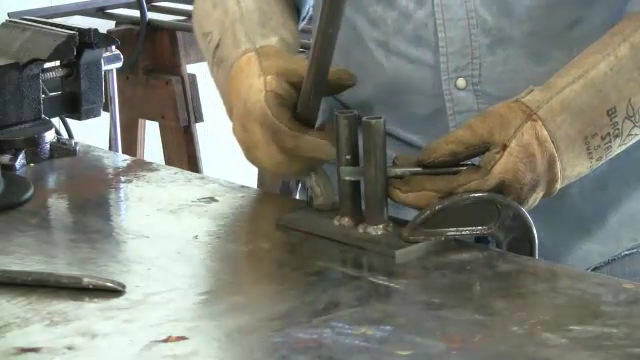 …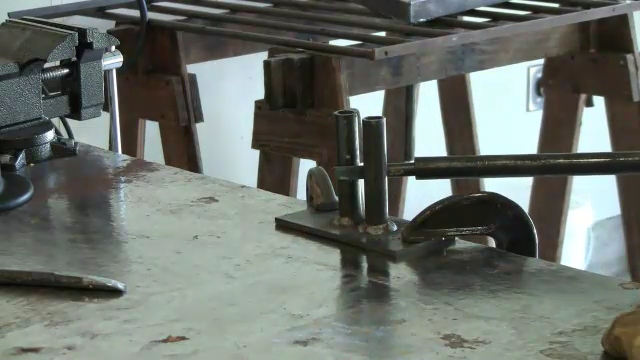 …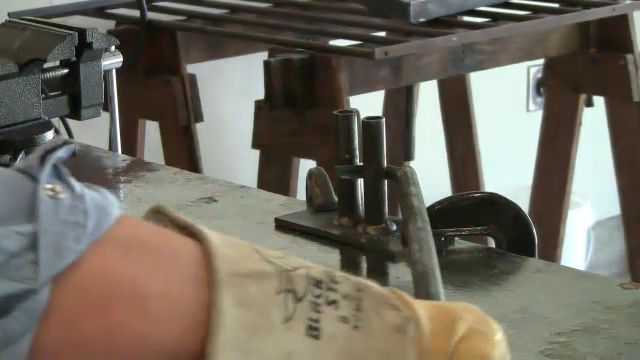 I measured directly in the middle of the workpiece to attach the 6″ hook.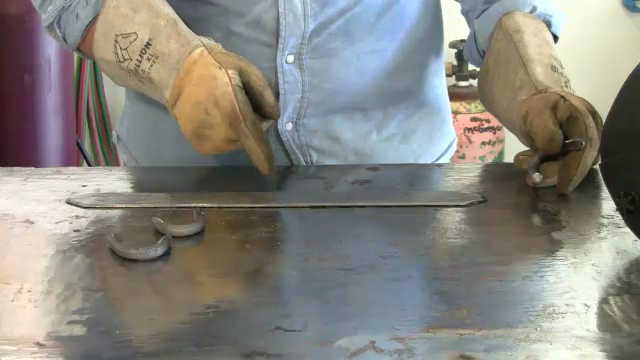 I'm using  a welding magnet to hold vertical so I can get it tack welded on.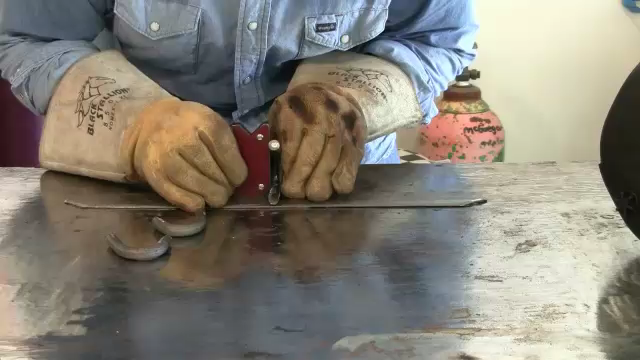 …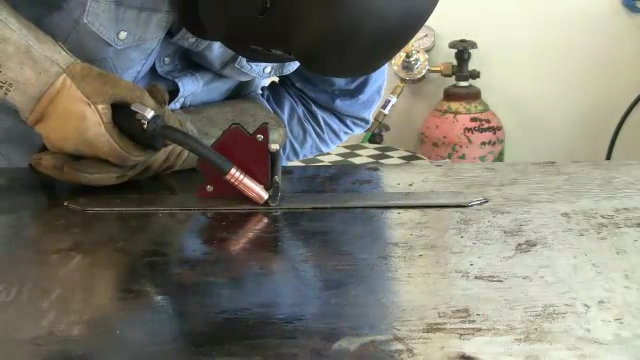 I'm doing the same for the other 2 pieces.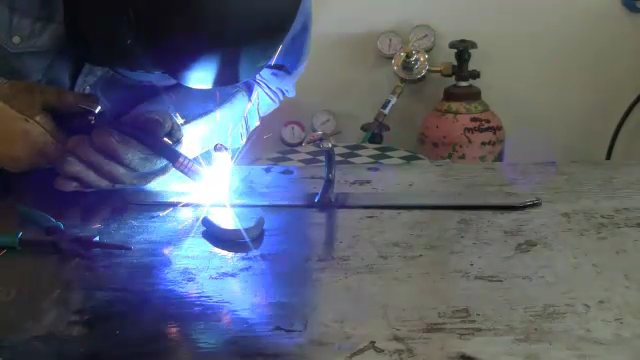 …
Almost done.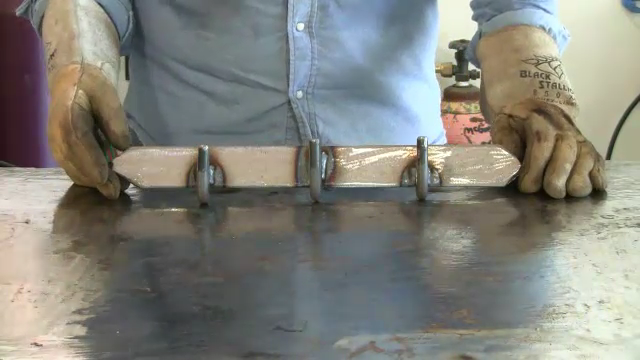 I cut some holes with the cutting torch so I can attach it to the wall.
That's it!
See, I told you it was a simple project. Now all it needs is paint and the wife will let me hang it. 🙂
If you're a beginner looking to weld projects for fun, this might be a good place to start.
Take a look at my other welding project ideas for more step by step tutorials.
If you want to learn how to MIG weld like a pro, download my free report MIG Welding Mastery while it's available.
Thanks,
Garrett Strong