Hi,
My name is Garrett Strong…
I've been helping beginners & hobbyists learn to weld online for several years now. I've helped thousands of people just like you get started learning to mig weld.  If you'd like to get started, Download my FREE beginner's guide to MIG welding
Today I want to show you how to make an extremely simple beginners bending jig for bending round bar.
This bending jig is one of the welding basics all beginners should have.
Step #1: I started with a piece of 1/4″ thick steel plate about 2″ wide by 5″ long.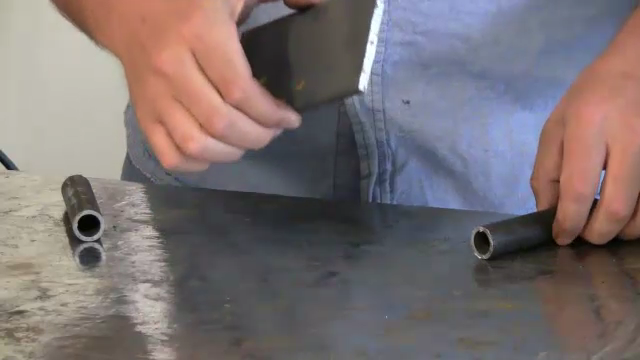 Step #2: I then cut a couple of pieces of round tubing about 3″ long.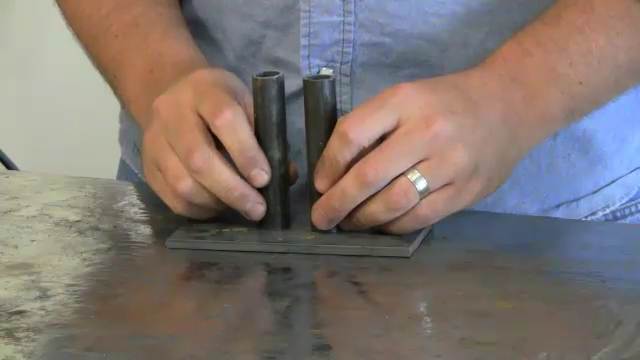 Step #3: I used a welding magnet to hold one piece of tubing in a 90 degree position to be welded.

Step #4: In this step I simply tack welded the tubing in place so I could remove the magnet.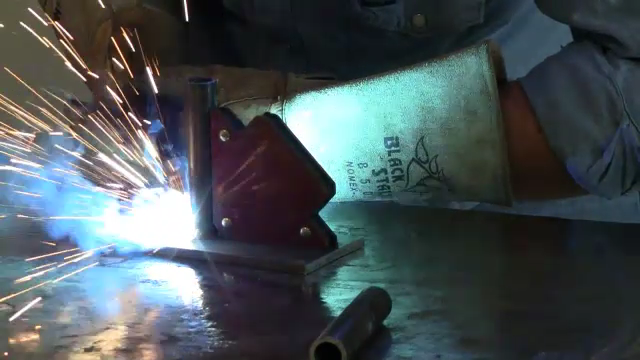 Step #5: Next I went ahead and did a full weld all the way around the tubing. It's important that you get a good, hot weld because there will be a lot of pressure against the 2 pieces of tubing.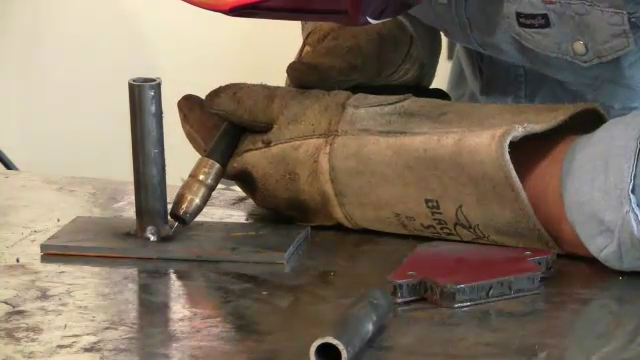 Step #7: To bend round bar with this bender simply get a long piece of thick walled round tubing and insert the round bar into the tubing.

Step #8: Next you can start to make your bend. You will need to make sure you have some space to do the bending. I have mine mounted to my welding table and it's a very heavy table so it won't budge.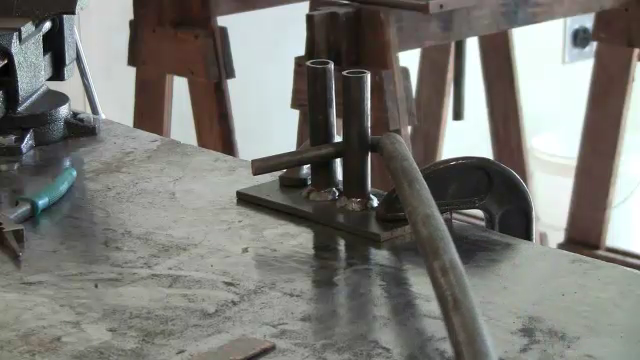 Step #9: Here's the final bend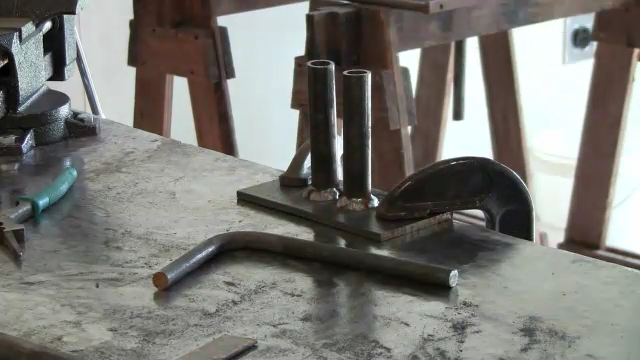 I hope you enjoyed this bending jig. It's truly one of the welding basics that all beginners will use time and time again.
If you're new to welding, or you want to master MIG welding, Download my FREE beginner's guide to MIG welding. It's the fastest way to learn the best welding process for beginners.
Regards,
Garrett
P.S. What do you think? Do you have questions about learning MIG welding? Leave your comments below.
P.P.S. If you liked this article, please share it by clicking on the sharing icons below.
P.P.P.S. If you're new to welding and want to discover what a wire welder is, you may also enjoy these articles… "How To Build A Simple 90 Degree Welding Jig" and "How to Quickly Start Hobby Welding".
Thanks,
Garrett Strong